What to do after a car accident in Arizona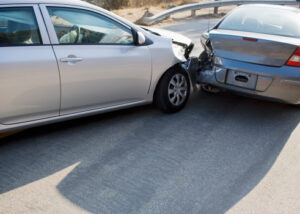 Car accidents can be both stressful and traumatic. During this time, you are in shock and the heart will be racing, legs and or hands may be shaking, and adrenaline may be coursing through your veins. Despite the trauma that comes with car accidents it is crucial to have an idea of what you need to do in the event that you are involved in a car accident. Here are some tips that you should follow should you find yourself in an accident.
Step 1 – Safety Measures
Although you may have sudden onset stress immediately after the car accident, you must get to safety before doing anything else. If the accident is minor, you will need to pull your car over to avoid blocking traffic. If the car is severely damaged, you will need to put your car in park, turn off the engine, and turn on your hazard lights. In both instances, you should use warning triangles or flares if you have.
Step 2 – Get help and or Provide Aid
Once you have taken safety measures with your vehicle, you should check for any injuries to yourself or the people inside your car. You should always ask to be checked by an ambulance in case you have injuries that you could not detect. Additionally, you will need to call the police. A report from the police is essential in the claim process as it documents the accident and helps determine fault for the accident.
Step 3 – Gather Information
Gathering information is important in an accident scene. You will need to collect the following information:
Contact information of all the people involved in the accident
Driver's license number for all drivers, car plate number, and vehicle description
Insurance company and vehicle policy number
Names and contact information of eyewitnesses
Accident scene address and location
Police officer's name and badge number
Photos of the scene
Step 4 – File a Claim
It is essential to contact your attorney immediately after the accident to discuss and strategize for the next steps of your claim. Your attorney will assist you in filing a claim with your insurance company and advise you on how to further proceed. Since recovering damages in a car accident can be a long and tedious process, your attorney can focus on the process while you focus on your health.
Conclusion
Car accidents can be stressful. Not knowing what to do after an accident can make the matter even worse. Although an accident can have immense effects, you need to take precautionary measures to ensure that you claim all your damages. You should contact your attorney as soon as possible for guidance on how to proceed after your accident.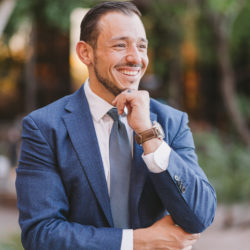 Zayed Al-Sayyed
Zayed Al-Sayyed is a 2009 Magna Cum Laudegraduate of Arizona State University where he received his Bachelor of Science degree in Accounting and a 2010 Summa Cum Laudegraduate of Arizona State University where he received his Masters degree in Taxation. Thereafter, Mr. Al-Sayyed received his Juris Doctorate from Phoenix School of Law, graduating Cum Laude in the top 10% of his class.
Latest Posts

by Zayed Al-Sayyed
Accidents are, unfortunately, part of life. In Arizona, vehicle accidents happen every day. In 2020 alone, there were 98,778 total crashes in the state of...

by Zayed Al-Sayyed
Personal injury cases are often centered around proving negligence. In many accidents, injuries are caused by the negligent actions of another party. If...