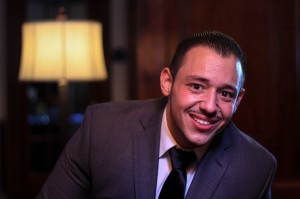 Zayed Al-Sayyed is a 2009 Magna Cum Laudegraduate of Arizona State University where he received his Bachelor of Science degree in Accounting and a 2010 Summa Cum Laudegraduate of Arizona State University where he received his Masters degree in Taxation. Thereafter, Mr. Al-Sayyed received his Juris Doctorate from Phoenix School of Law, graduating Cum Laude in the top 10% of his class.
While attending Phoenix School of Law, Mr. Al-Sayyed was an active member of the student body and the Phoenix community. He served as an editor and member of the Phoenix Law Review, as a delegate for the Student Bar Association, and performed more than 150 hours of pro bono work. His pro bono work has included assisting the less fortunate through the tax filing process, working with homeless shelters to provide food for the less fortunate, and assisting in community events around Phoenix.
Prior to founding The Law Office of Zayed Al-Sayyed, PLLC, Mr. Al-Sayyed built a solid practice ready foundation through his training as a litigator through internships where he composed pleadings, researched complex civil issues, wrote case dispositive briefs, and conducted various hearings.
After receiving his law degree, Mr. Al-Sayyed became licensed to practice law throughout the state of Arizona. He is admitted to practice law in the Arizona Supreme Court as well as in City and State courts. Mr. Al-Sayyed is currently a member of numerous professional legal organizations, including the American Bar Association and the Arizona Bar Association.
Mr. Al-Sayyed lives out his passion and life-long goal of practicing law. He enjoys assisting clients through difficult times and strives to provide all clients with a high level of professionalism and quality that is expected from a law firm. Mr. Al-Sayyed is dedicated to serving and meeting the legal needs of his clients while providing a positive difference in their lives.
In his free time, Mr. Al-Sayyed is active within the greater Phoenix community dedicating his time as a board member for various community organizations.